Senior transportation: outsourcing vs. in-house
Whether you're getting seniors to treatments and appointments or taking them on outings and shopping trips, reliable senior transportation is a core part of providing senior living services. That's true for independent living centers, assisted living facilities, nursing homes and adult day centers alike — transportation is central to providing both quality care and a high quality of life. But for many senior living centers, it can be a daunting challenge to provide senior transportation cost-effectively, safely and in a timely manner. While some facilities invest in their own vehicles and drivers, it's often more cost-effective, less risky and more reliable to outsource transportation to a reputable non-emergency medical transportation (NEMT) partner.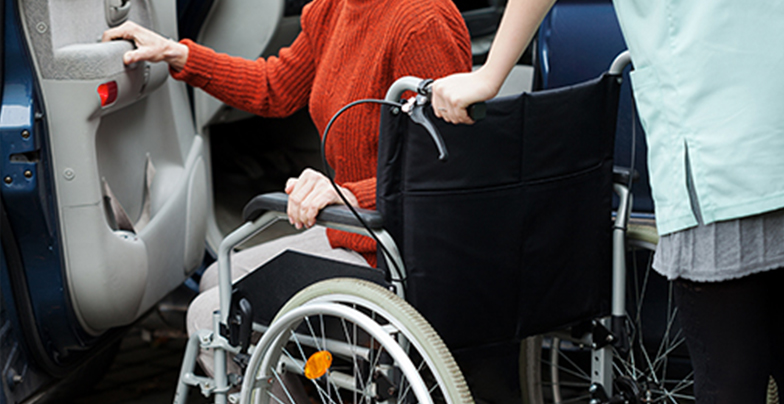 Creating and managing a senior transportation program requires specialized expertise, dedicated resources and a cohesive plan for mitigating risks. If you're looking to implement a transportation program, you must first consider a range of factors:
Bottom line, a complete program takes more than a car and a driver, and for many facilities, it can be too much to manage internally. Experienced NEMTs with the right people, processes and technology can cost-effectively and efficiently create senior transportation programs — so you can focus on what you do best, providing quality care.
Professional drivers and safe, dedicated vehicles
Specialized NEMTs can provide both the trained drivers and specialized vehicles necessary to create a quality senior living transportation program. When evaluating NEMTs, select a partner that has these minimum qualifications:
Technology has transformed transportation, and quality NEMTs will be outfitted with the support systems to plan and deliver efficient programs. Just some examples include:
When it comes to senior transportation, programs should not be one size fits all. A partner should be flexible to your needs. For example, quality partners can often:
In this article, we've given you a brief overview of NEMT services and how a partnership with an NEMT can look. To learn more about the basics of NEMT services and selecting an NEMT partner, fill out the form and download our complete guide to NEMT services.
A complete guide to NEMT services: compassion, costs and qualifications
In this guide, we arm you with the tools and knowledge to effectively evaluate NEMT providers, services and costs.
"*" indicates required fields